Thanks for coming to view! Today, i'm going to show you a list of things that promote the well being of your pets health. First problem to address- Dogs who eat so fast that they choke!
I know plenty of dogs do this, and I've come across a pretty innovative invention for dogs who do this. This is a special bowl that sort of makes the dog have to maneuver around some projecting poles in the bowl to get to their food. This slows the speed that they eat at, and encourages them to chew the food. I thought this might just be one of the best dog bowls ever made lol. You can check it out by clicking on the picture, I'm not exactly sure what all stores sell them- I know I haven't seen these in Walmart yet... So here's a link. I'm fairly sure this is a new innovation, so they should tell you where you can find them! The blue one is the larger, the red is smaller.
Now, SINCE winter is coming, this is something you may want to look at too. This is a dog bed warmer- and I'm sure it can be implemented in a dog house too. It gets COLD here in the south- So I can only imagine how cold it is in the north. I thought this would be important to show everyone, so give it a look, especially if you have tiny dogs, outside dogs, or dogs that get cold inside too. The second photo is of an outdoor dog house heater, so you can keep your outside dogs safe and warm on a cold winter night. If you click on them, they will teach you more about them.
Time for the kitty cats! I also found this grooming pad... I know most people use brushes, but my kitties don't like wire grooming brushes. Therefore, i thought i would show everyone this. It's a rubber kitty shaped pad that catches already loose fur- instead of scraping skin. I know long haired cats may not find it as useful, but shorthaired cats should REALLY benefit from this. So if your kitties would appreciate it, click on the photo for finding it.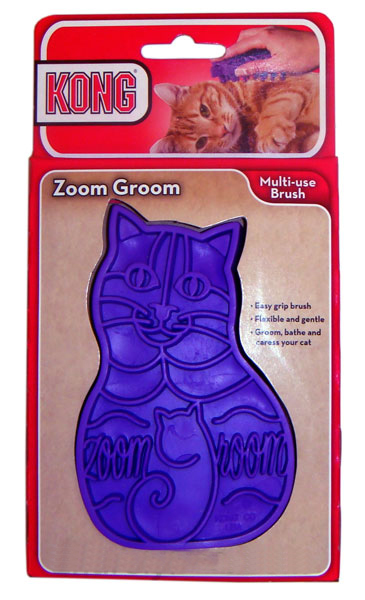 Another cat problem- My cats always try and eat indoor plants, or try to escape outside for grass. THIS gets annoying for me. So the next invention i'm showing you is a barley grass supplement- I think this may be a solution. It also makes for a healthy coat and skin... I thought this was a pretty cool share worthy thing. If you click the photo, you can find out more.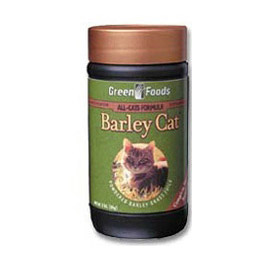 NOW FOR THE CAT FUN! So, this thing was way too EPIC to skip over. Check this out, a kitty laser! It's not the handheld one either. You set it on the floor, and watch the cats make complete fools out of themselves LOL. Go check it out- I'm totally buying one for Christmas. My cats won't forget this christmas very easily. Heck, if you have a daughter with cats- this would be a good idea for her. I mean, I find it more entertaining than the cats LOL, it's so funny when they go after the laser. The second photo is of a cool little fake mouse that runs around, it can go different speeds, and help teach your cat to hunt i would think! This would probably be a good idea for really hyper cats. Just click on em to see where you can find them!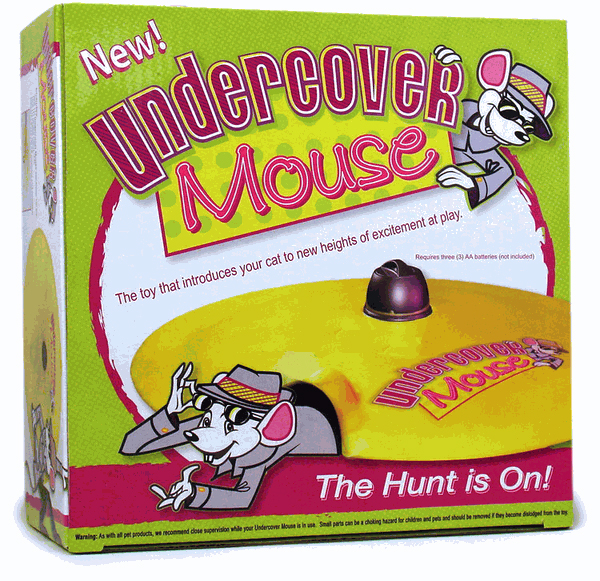 I almost have no words for this haha, but check this crazy thing out. Cool isn't it? It's like the ultimate cat toy.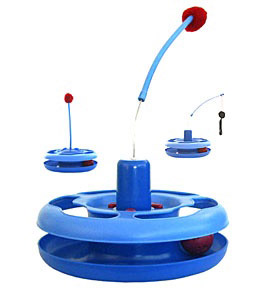 Now for some AWESOME fun. I used to love blowing bubbles, and I once found catnip bubbles for cats at the petstore here in town. I found them online, and because i didn't know they existed before i bought them, I figured I'd put them up for yall to see! It was so funny with my cats- at first, they gave a WTF?! face... Bubbles kinda weirded them out. But through harassment, they found them to be pretty cool. They like to wait for them to hit the floor- and my youngest cat smacks them like they are devil spawn haha it's hilarious!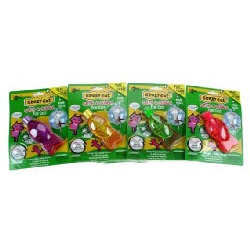 Don't forget the catnip spray- not as fun as the bubbles, but if your cat doesn't play with old toys, you can spray this on them INSTEAD of buying new toys. It's concentrated cat nip spray. Just... PLEASE... don't spray it on your father's or husband's favorite recliner? It might not live for another sitting.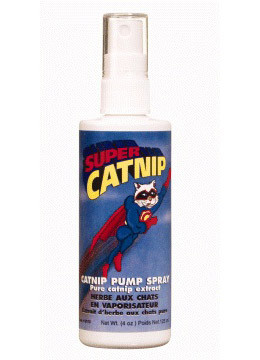 Keep looking out for my posts, as I'm going to post any other cool pet stuff for yall. Theres a lot of stuff out there i'm finding- and some of it is doggon interesting!