Tuesday, January 15, 2013
The Science Of Dogs: A Funny Chart
I really love this chart- and thought you guys would too! Enjoyyy!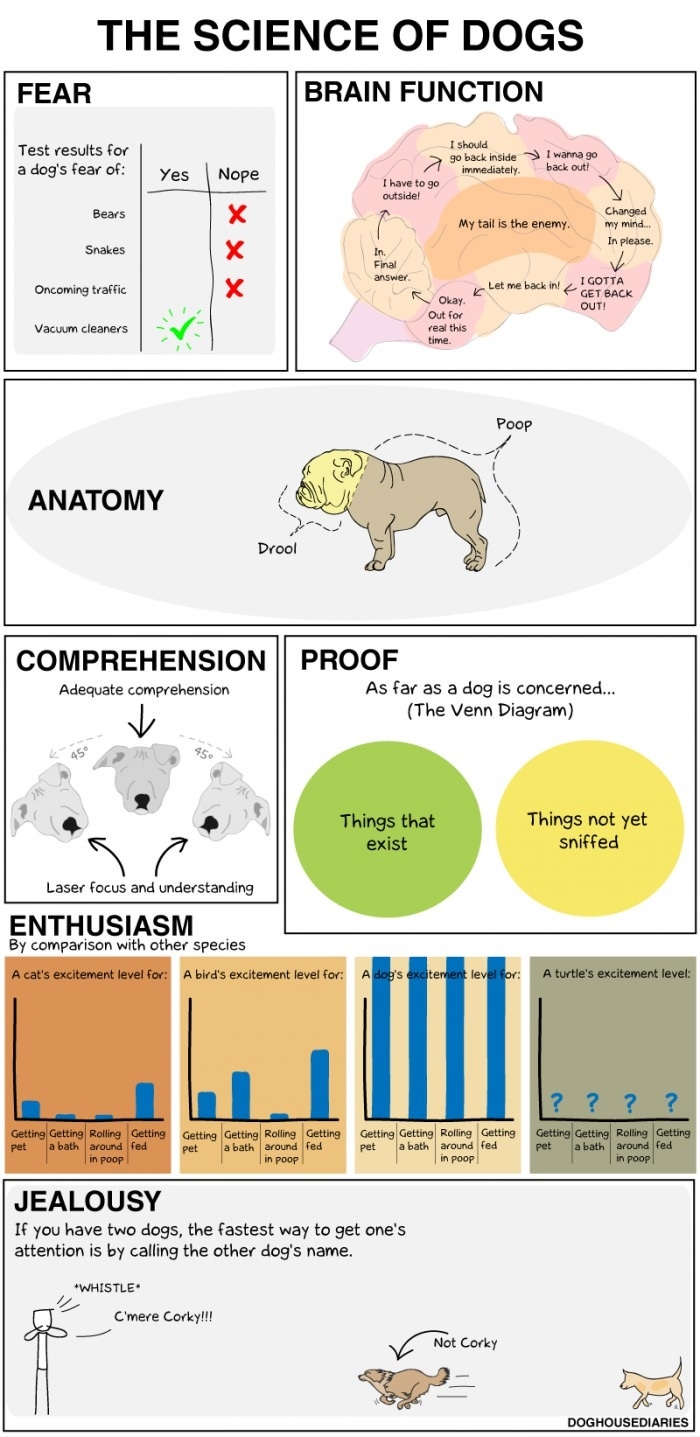 Popular Posts
Here's some unique Halloween costume ideas for your pet to rock in 2011! Dressing up our pets is such a cute idea, but we must remember ...

        Hello Everyone, and thank you for coming by. This is our very first post, and I think I would like to dedicate it to our fans! Witho...

I decided to compile this little story line of photos, entitled "A Day in the Life of a Cat". I hope you guys enjoy it!!! Was fun ...

GRAPES---- * Grapes and Raisins can cause irreversible damage to the kidneys, possible resulting in death. * Ingesting as few as 4-5 gr...

1)               MYTH: Lit matches, petroleum jelly, or finger nail polish are good ways to remove ticks. FACT: These methods do not cau...

Yes, we all love our animals. But perhaps some of these gadgets take it a little too far? I thought you guys might enjoy this type of post, ...

Alright everybody, I know most of you are aware of the tragedy in Oklahoma. While we may not be able to rewind time, WE ALL CAN HELP THEM! ...

          Hey there everyone!!! Time for another blog post. This time, we are talkin' FREE stuff. After all, free is the best way to go!...

I thought I would do something a little off the beaten path. The miracle of birth has always fascinated me, just as it probably has many of ...